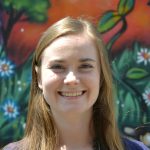 Last week, we said goodbye as the last of our summer interns headed back to school. Since June, we had the opportunity to work with several impressive students, who dedicated their summers to supporting the mission and programs of Arm In Arm. Before they finished their internships, we asked each…Read More »
---
By Kevin Shea
kshea@njadvancemedia.com
For NJ.com
TRENTON — The city announced Thursday they've received a $3.8 million federal grant to aid their ongoing partnership work in finding shelter for the homeless.
Homelessness continues to be a "troubling national…Read More »
---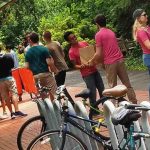 For the third summer in a row, our friends from the renowned percussion ensemble So Percussion took a day from their two-week residency at Princeton University to pack mac'n'cheese meals for customers of Arm In Arm's three food…Read More »
---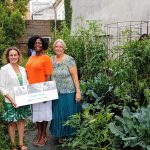 Left to right in the photos above, Carolyn Biondi, Arm In Arm's Executive Director, welcomed UWGMC's Sandra Toussaint, President & CEO, and Tarry Truitt, Community Relations Director, for a tour and visit. During the July 26 visit, Sandra presented our summer…Read More »

---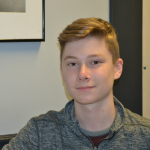 The following guest post was written by volunteer Andre Biehl.
For me, volunteering is a passion. I have been volunteering at Arm in Arm since 2015, when I was in 7th grade. In my work, I restock shelves with healthy foods and help clients select their food items. I have staffed…Read More »
---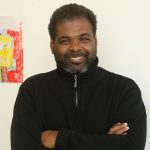 Did you know Mercer County is one of the best areas in the nation for services that help people who are homeless? Tune in to Jacque Howard's Trenton 365 radio program on WIMG-1300 as he talks with Kevin Parham of Arm In Arm…Read More »
---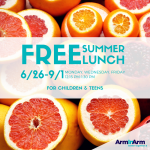 This summer, Arm In Arm, with support from Mercer Street Friends Food Bank, will offer free lunch to children and teens in our Trenton community through the USDA's summer meals program. "Our board and staff are thrilled to be able to expand our mission to end hunger," comments Arm In…Read More »
---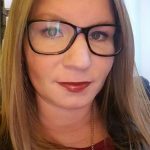 To commemorate Social Work Month:
"Social workers stand up for millions of people every day. These include people who are experiencing devastating illnesses and mental health crises, our veterans, children, families and communities. Yet many people still misunderstand who social workers are and the invaluable contributions they bring to society." Excerpt from…Read More »
---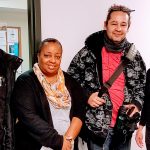 A parent struggles to make ends meet. A veteran deals with trauma while readjusting to civilian life. A young person tries to get out of a bad situation. Homelessness doesn't always look the way we expect to see it.
Arm In Arm has worked for over thirty years to help families…Read More »
---
Volunteering is a wonderful way to help cultivate compassion in my children. They spend so much time studying and practicing sports that they need to set aside time to help others. It teaches them that everyone needs help once in a while, and if they have the ability to give it,…Read More »
---
NRG volunteers worked with the Crisis Ministry of Mercer County, Inc. (now Arm in Arm), and its project partner Isles, Inc., to prepare the Crisis Ministry's new downtown Trenton community garden. Mark Smith, Crisis Ministry Hunger Prevention Director, said NRG's day of volunteering "was a real turning point for the…Read More »
---
Every Tuesday, Gretchen Jaeckel arrives at the Crisis Ministry's Princeton food pantry, ready to work.
Sleeves rolled up, Gretchen unpacks boxes and then breaks them down, stocks shelves, sorts through produce, separates the good fruit from the spoiled, and tidies up the store.
All of this before the doors even open to…Read More »
---
Tuesdays are busy at the Crisis Ministry's Princeton pantry. As Tuesday hours stretch into evening, clients flock to the pantry for fresh produce and healthy food choices, as well as for the friendly smile and warm greeting of volunteer Katy Kinsolving. Always generous with her humor, knowledge, and compassion, Katy…Read More »
---
I graduated from The College of New Jersey in May of 2014 with a degree in Philosophy and am grateful I had the freedom to study a wide range of subjects. I have been with Crisis Ministry since December of 2014 and it has been an extremely rewarding experience. I spend…Read More »
---
A recent community health survey by the Trenton Health Team showed that more than 40% of Trenton residents feel it's challenging to find fresh produce in their community. In some Trenton neighborhoods, that figure rises to 50%. Compare that to Mercer County as a whole, where only 16% of residents…Read More »
---
Monday mornings, iced coffee in hand, Helen Burke arrives at the Crisis Ministry to volunteer as an intake specialist in our Homeless Prevention program. Helen first came to the Crisis Ministry in response to a leaflet she received at Trinity Church about volunteering. "At first, I…Read More »
---
It was little more than a year ago that Brenda Mason and her fellow members of the Lady Orchid Assembly #44, a community service organization, arrived for a morning of volunteer service in the Crisis Ministry's pantry on East Hanover Street.
She and her fellow Lady Orchid volunteers liked what they…Read More »
---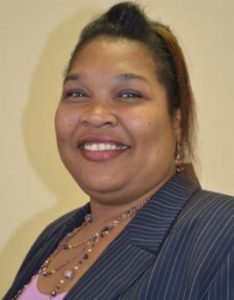 Cora was a standout when enrolled in our Harvesting Hope training and employment search program.
Cora refreshed her skills and focused her job search, all the while providing excellent service within the Crisis Ministry's food pantry program as an on-the-job trainee.
Cora completed the Harvesting Hope program with proven skills, new experience,…Read More »
---
The story of C., a mother of two children with disabilities, illustrates how the program's relatively low individual direct costs can lead to life-changing results. When C. came to the Crisis Ministry for assistance in March 2012 she was not working, and her family's sole income came from the disability…Read More »
---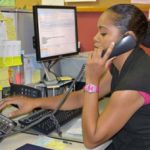 The Crisis Ministry receives hundreds of calls each month from people facing shut-off of utilities due to non-payment. We assist as many qualifying callers as we can with direct payments of up to $400 to the utilities.
In some cases, however, the cause of the issue calls for a different kind…Read More »
---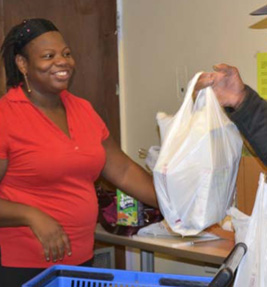 A manager for 10 years at a telecommunications company, Christina was laid off from her job and is glad that the Crisis Ministry is here for her during a difficult time.
Thanks to back rent assistance from our Homelessness Prevention team she and her children remain in their apartment.
Through the Crisis…Read More »
---
So often, the things we take for granted are also most important to our success and well-being. A quick run to the market, a drive to a doctor's appointment, a trip to a job interview; how difficult these simple tasks become if we can't drive.
Graduates of the Crisis…Read More »
---
"Homelessness affected several areas of my life," says Michael. "I wasn't providing for my five-year-old daughter. I wasn't in contact with my family, and they worried about me as I moved from house to house with friends or to a shelter. Homelessness has been intrinsic to my life since the…Read More »
---
Top