Mobile Pantry and Resource Center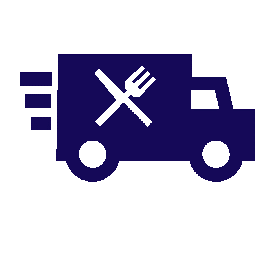 Our 2023 Goal:


20,000+ individuals and families served through Mobile Pantry
Why?
Arm In Arm is committed to fighting food insecurity in Mercer County. Our Mobile Pantry meets families where they are, in their own neighborhoods, and at times that are convenient for them. Utilizing data from the Trenton Health Team, we are serving in areas where access to healthy food is a challenge.
Where?
We currently serve at multiple locations throughout Mercer County and our truck is on the road 6 days per week. Some of our partner sites and distribution sites include:127 Academy Street, Trenton (Tuesdays and Thursdays); Capital Health locations every Wednesday; the Boys and Girls Club; Project Freedom; Children's Home Society; and more.  Every visit by our Mobile Pantry feeds 50-150 households, providing individuals and families with shelf stable items as well as fresh meat, dairy and produce.
How you can help?
Every $5,000 helps to feed and distribute food to at least 100 families, providing them with groceries including fresh produce, dairy and meat. Sponsors of Arm In Arm's Mobile Food Pantry will not only ensure we have the resources to provide for the needs in the community, but will also be provided with community-wide recognition.
THE OPPORTUNITIES AND THE IMPACT
$100,000: Feeds 2,000+ families and supports 20 distribution stops
$50,000: Feeds 1,000+ families and supports 10 distribution stops
$25,000: Feeds 500+ families and supports 5 distribution stops
$15,000: Feeds 300+ families and supports 3 distribution stops
$10,000: Feeds 200+ families and supports 2 distribution stops
$5,000: Feeds 100+ families and supports 1 distribution stop
THE BENEFITS OF ANNUAL SPONSORSHIP
Branding:
Logo placement on driver's side of Mobile Pantry Truck for one year

Distribution site signage for each 'sponsored' stop

Listing on Arm In Arm website

Social Media recognition

Recognition in Arm In Arm e-blasts

Annual report listing

Inclusion in press release/public announcement
Employee Engagement:
We invite your team to volunteer to serve community members at our Mobile Pantry events. Please contact our Volunteer Coordinator, Shariq Marshall, for group volunteer opportunities at shariqm@arminarm.org
Mobile Pantry Annual Supporters

 
Our Pillar Investors provided resources to support the purchase of our Mobile Pantry and Resource Center and include:
Robert Baldwin and Margaret Sieck
Shuang Huang and Yak-Fa Cheung
William and Angela Creager
Bill Stowe and Karin Trainer         
Deborah Toppmeyer and Robert Hilkert
Sally Baek and Arthur Hui
The Family and Friends of Richard Katen
The James Kerney Foundation
David and Sharyn Kerschner
Helen Burke and The Rev. Allan King
Jacqueline Lauria
The Charles and Elsie Rubin Foundation
Lisa and Jeffrey Miller
Karin and Bill Stowe
Martha Sword
Gordon and Deborah Thomas
Yes We CAN! Food Drives
Capital Health