Adrian Colarusso is a Vice President in BlackRock's Princeton office. His team consults with over 5,000 financial advisors per year to help them build the best portfolios they can for their clients. In addition to consulting, his role includes the creation of thought leadership content on investing and the development of the team's operational infrastructure. He travels to India twice per year to interface with team members there, and is often in New York and San Francisco helping to conduct client events.
Outside of work, Adrian enjoys golf and is a member of Springdale, and lives in Princeton with his wife Meghan and two-year-old son Palmer and new born son Maddox. Prior to starting his career at BlackRock, he was an undergraduate at Princeton University, concentrating in economics with a certificate in Spanish. At Princeton, he was captain of the varsity Sprint (lightweight) Football team, the music director of the Old NasSoul a cappella group, a residential advisor in Forbes College and a member of Tower eating club. Prior to joining the Board, Adrian was a member of Arm In Arm's NextGen Leadership Council.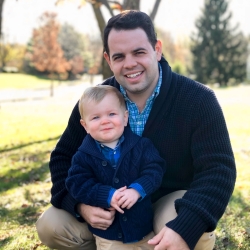 "I'm involved in Arm In Arm because I believe that we are all connected and deserve to have our basic needs met. Where better to start than with the food and shelter needs of your neighbors?"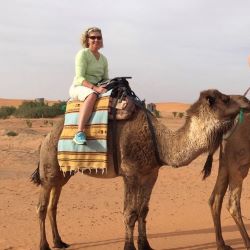 Laura Heil has volunteered as a housing intake specialist with Arm In Arm's Homelessness Prevention Program for nine years. Her work in the community also includes a Board term and 2 ½ years as the co-executive director of the Center for FaithJustice, an organization dedicated to inspiring the next generation of leaders by creating programs to serve those in need and educating for justice in the Catholic tradition.
Laura's background is in finance, with an MBA from Cornell. She currently lives in Skillman with her husband. Together they have four kids, two sons-in-law, and three grandchildren. When not volunteering or spending time with family, Laura enjoys adventure travel, sewing, and cycling.
"Serving on the Board is a perfect complement to the work I've done with clients on a face-to-face basis for years. I'm looking forward to seeing the mission from two different vantage points and bringing my volunteer perspective to the Board."
Michael DeCicco was born and raised in Middlesboro, Kentucky.  She graduated from the University of Kentucky and Rutgers, Camden, School of Law with high honors.  She retired in 2018 after practicing law for over 40 years. She has two children and two grandchildren. She and her husband, Lawrence, live in Princeton.