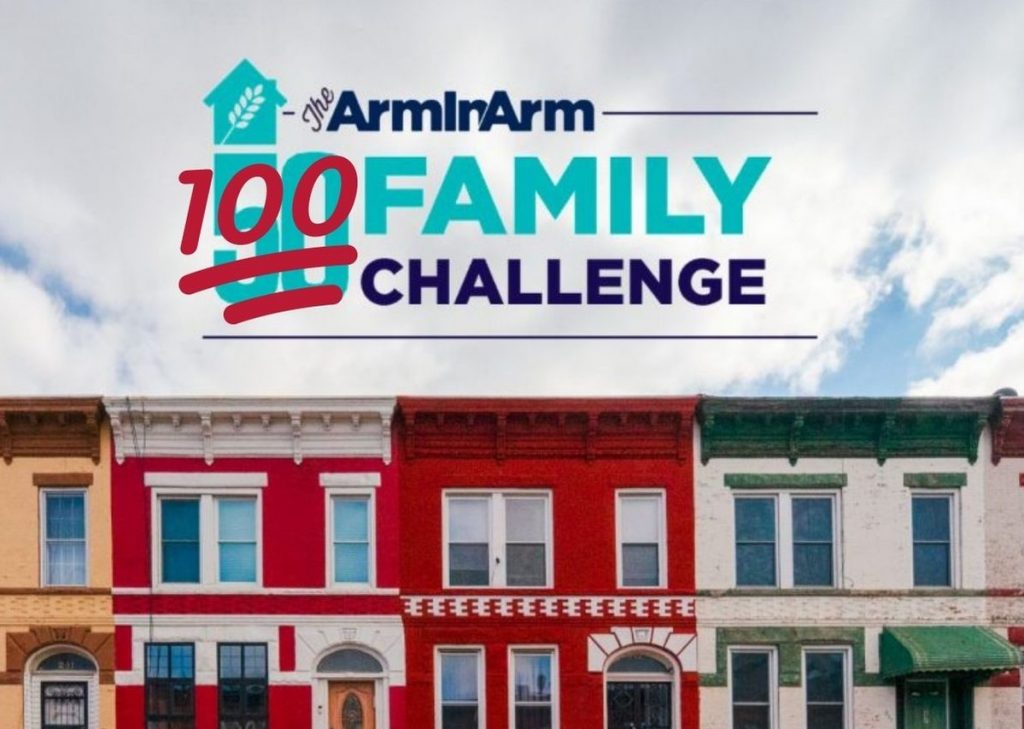 We have seen our community struggling more than ever in the past year and a half, and we have borne witness to immense need. These are challenging times, and our mission work to help neighbors thrive grows more important each day. Our annual 50 Family Challenge is a critical safety net. Because of the support of Johnson & Johnson and another generous donor, we have increased our goal with hopes of helping 100 families stay stably housed. You can ensure families—neighbors we pass in the grocery store, wave to as we enjoy the outdoors, with whom we worship—have a roof overhead.
Your support matters, now more than ever. Will you join us to give families a path back to wholeness?
"They literally saved my life … 

When Arm In Arm helped me it gave me hope again."

Winnie, Arm In Arm Housing Client
INFORMATION FILED WITH THE ATTORNEY GENERAL CONCERNING THIS CHARITABLE SOLICITATION AND THE PERCENTAGE OF CONTRIBUTIONS RECEIVED BY THE CHARITY DURING THE LAST REPORTING PERIOD THAT WERE DEDICATED TO THE CHARITABLE PURPOSE MAY BE OBTAINED FROM THE ATTORNEY GENERAL OF THE STATE OF NEW JERSEY BY CALLING (973) 504-6215 AND IS AVAILABLE ON THE INTERNET AT https://www.njconsumeraffairs.gov/charities/Pages/charities-registration-information.aspx. REGISTRATION WITH THE ATTORNEY GENERAL DOES NOT IMPLY
ENDORSEMENT.
Winnie's Story
As a home healthcare worker, Winnie's employment was often sporadic. Essentially a gig worker, her assignments would come and go, sometimes with weeks or even months passing between jobs, but she was able to piece together a schedule that allowed her to get by. Sometimes working 24 hours per day for several days in a row, Winnie worked hard to stay afloat, but it was tough. "This grind takes a real toll on your physical and mental health" she says, "things were tenuous even before the pandemic hit, but then the work really slowed down and I began to slip into despair." The work dried up. During the pandemic, clients were hesitant to bring help into their homes, and the bills were piling up. Rent was due on the apartment where she had lived for two years. The phone bill had to be paid first because, without it, she would be unable to find work. The WiFi bill was left unpaid, interrupting her progress toward renewing her license via online classes. She couldn't afford to rent or buy a car, so she was taking Uber to and from work which siphoned more of her savings. Public transportation was not an option because clients would not accept the increased risk during COVID. Her cupboards were bare more often than not, and Winnie was becoming desperate. One day, a friend called to let her know that the Arm In Arm Mobile Pantry was parked outside of her apartment building, distributing bags of food to her neighbors. Winnie visited the Mobile Pantry to receive groceries and, while there, inquired about rental assistance. With three days' worth of healthy food, Winnie went home and gave us a call. Our Homelessness Prevention team was able to provide $6,000 to cover back rent and, with groceries supplied by our Hunger Prevention program, Winnie was positioned to tackle the many other barriers to her stability and security. Says Winnie, "Arm In Arm provided me with food when I needed nourishment and, with rental assistance, I was able to get back on my feet again after several months with no income. They literally saved my life … When Arm In Arm helped me it gave me hope again … Arm In Arm helped get me out of a black hole. When I think about it I begin to tear up because I know the universe loves me. When the assistance came through, I had my sense of hope restored."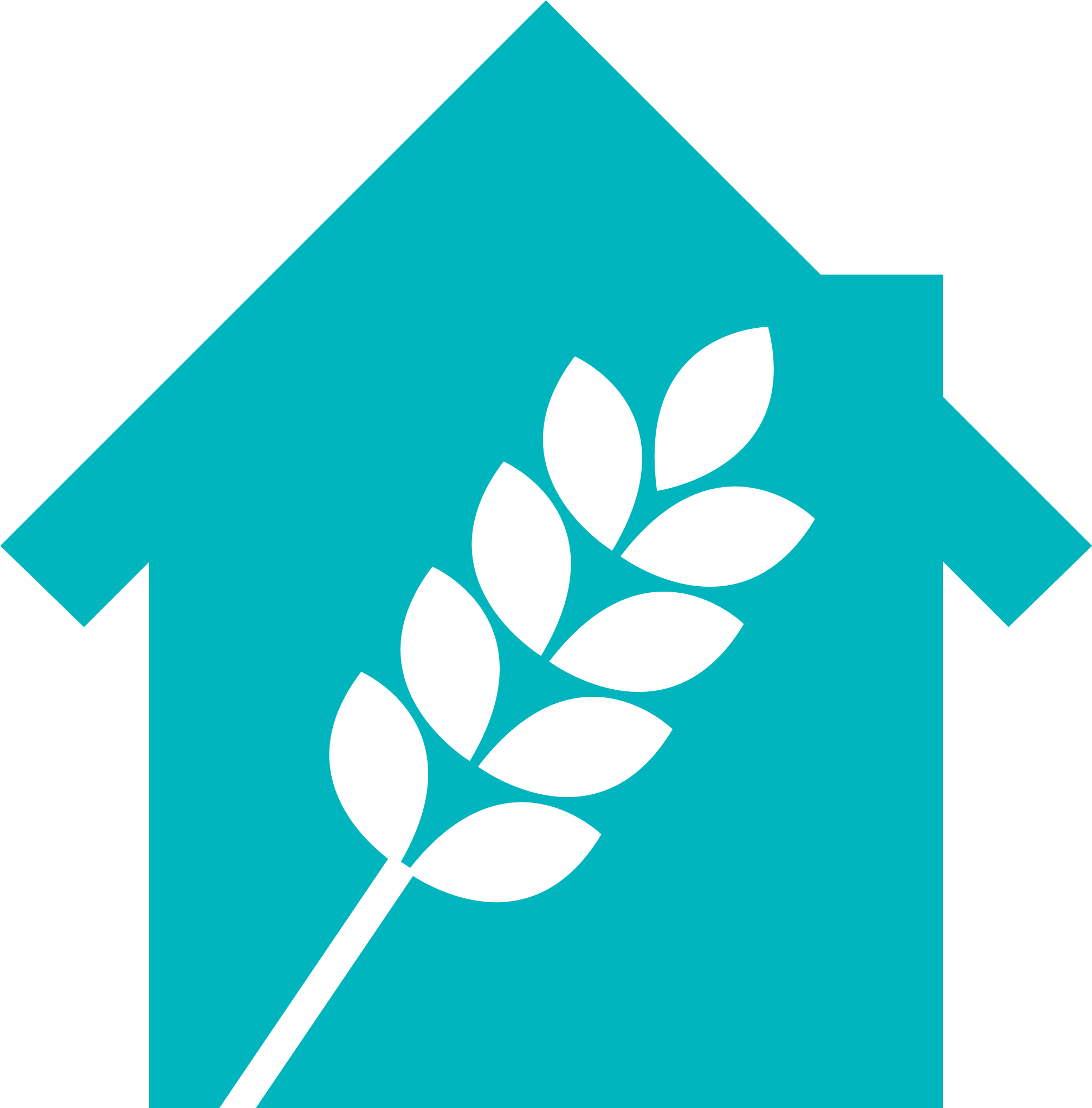 Janine's Story
Janine is the proud owner of the small business she created, her bustling hair salon. Her hair salon did so well pre-pandemic that she consistently and faithfully made mortgage payments for 21 years on her home. Then, as COVID-19 began to impact our community, Janine's clients were affected, which in turn meant Janine was heavily impacted. Her salon became shuttered for the foreseeable future and the bills began to pile up. Like so many small business owners, Janine's economic security has suffered, and the devastating loss of months of income have a far-reaching impact. This was the reality for many of our neighbors for the last year and a half. Faced with the real possibility of losing both her business and her home, Janine picked up the phone and called Arm In Arm. Our Housing Stability team works with many neighbors like Janine, clients who have worked hard to establish security in their lives, only to find themselves in dire straits due to circumstances beyond their control. We worked with Janine to get back on track, providing 4 months of mortgage assistance to keep her in her home. Now, as things open up and we see some economic improvement and real hope for the future, Janine's salon is up and running again and she remains stably housed in the home she loves. Janine is just one of the more than 300 individuals and families that the Arm In Arm Housing Stability team has been able to assist this past year, but there are many more that need our help today.
Just 2 weeks after moving in their new family home, Alfrieda and her family faced the unthinkable. Trenton Public Schools were closing due to coronavirus concerns. As a contract worker for students with disabilities, Alfrieda's paycheck suddenly disappeared and left her family with no way to make ends meet. Click the image to read how Alfreida's story became a reminder that help is only a phone call away.

Special thanks to our generous sponsor