WE LOVE SUMMER INTERNS!
THEY ARE HELPING TO MAKE A DIFFERENCE!
From Princeton Theological Seminary, we welcome Uzunma Bell-Gam, a 3rd Year Master of Divinity student who will be pursuing her Masters in Social Work degree this fall at Rutgers University. Before PTS, Uzunma attended Ocean County College, where she obtained her Social Sciences degree and then went on to Kean University where she received her Bachelor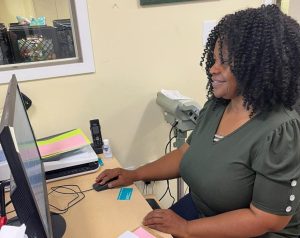 of Arts degree in Psychology with a Minor in Health Education. Uzunma is excited to be interning this summer at Arm In Arm because she "believes in their mission: Restoring the dignity of humanity through assisting in meeting the basic needs of individuals and families."
---
From Rutgers University we welcome Kayla Blas who is a rising junior majoring in Criminal Justice. Kayla welcomes the opportunity to help and shares, "I cho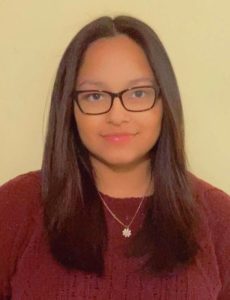 se Arm In Arm as an internship because I like to help the community and make a difference. I believe that as part of my major it is important to understand everyone with all backgrounds."
---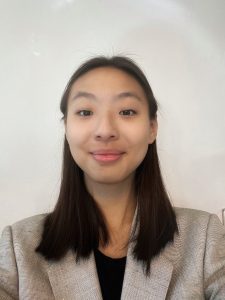 From Princeton University we welcome Suah Chang who is a rising sophomore, potentially majoring in Sociology or Biology. Suah shares, "I chose Arm In Arm because I wanted to connect with the Trenton community and gain a nuanced understanding of how they combat food insecurity and other issues from their daily experiences."
---
From The College of New Jersey we welcome Erica Mends who is a rising senior studying Public Health. Erica shares, "I'm truly excited about this summer and I'm looking forward to contributing to the impact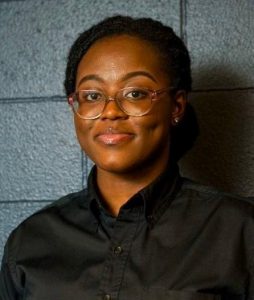 Arm In Arm is making in Trenton."
---
Summer Interns From Local Corporations are also Making a Difference at Arm In Arm
BlackRock Summer Interns joined us at our Mill One Distribution Center preparing bags of groceries for distribution. Thank you BlackRock!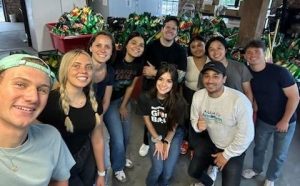 ---
Munich RE Summer Interns helped register clients, as well as distribute groceries and fresh produce to individuals and families, at our Mobile Pantry at 120 East State Street in Trenton. Thank you Munich RE!
---
NJM Summer Interns helped at both our Hudson Pantry and our Mill One Distribution Center, distributing groceries to clients and preparing bags for distribution at our Mobile Pantry. Thank you NJM Insurance Group!