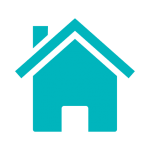 Are you at risk of eviction, foreclosure or utility shut-off?
Please call 609-396-9355 ext.16 or 609-577-9054 to see if we can help.
Arm In Arm helps neighbors in need stabilize their housing through security deposit assistance, back rent or foreclosure support, and utilities assistance. 
The emergency financial aid we provide helps hundreds of families and individuals remain in place, preventing the negative effects of dislocation, separation, and disruption of school and work. 
Evictions Suspended
The State of New Jersey has enacted a moratorium on the removal of individuals from their homes due to eviction or foreclosure. All residential evictions are suspended until 2 months after Governor Murphy has declared an end to the COVID-19 health crisis, or he issues an Executive Order ending the moratorium sooner.
Mercer County courts are open. Remote settlement hearings for landlord/tenancy court are happening. If you have participated in one of these hearings and are in need of financial assistance, please give us a call. We may be able to assist you.
I Need Housing Assistance
Am I eligible?
Hamilton Township resident
Market rate housing for back rent assistance
At last one household member must have legal US status
Current annualized household income at or below 80% of Area Median Income (AMI) for Mercer County
2020 Area Median Income guideline – maximum amounts one can earn to qualify for this program
Household Size       Income Limits
1                   $54.950
2                   $62,800
3                   $70,650
4                   $78,500
5                   $84,800
6                    $91,100
7                    $97,350
8                  $103,650
Owes back rent/mortgage caused by COVID-19 (beginning no earlier than March 1, 2020)
Current household income puts rent/mortgage under 70% of monthly net
Applicant does not have substantial assets to pay arrears
Please note, Arm In Arm can provide financial assistance to an individual only once in a calendar year and up to two times in five years. Completing the intake process does not guarantee assistance.
What You Need:
Completed Self-Certified Application ( sent via e-mail after pre-screen eligibility  phone call)
Identification for ALL adults in the household
Proof of legal US status for at least one household member
Current proof of income for all household sources ( e.g. pay stubs, unemployment insurance benefits, Social Security benefits, pension benefits, etc.)
Lease for back rent assistance
Current mortgage statement showing arrears, default or foreclosure for mortgage assistance
Documentation of COVID-19 hardship
Arm In Arm staff will be available to intake clients remotely via phone Mondays through Thursdays from 9 am – 3:30 pm. Please call 609-396-9355 x16 or 609-577-9054. You might be prompted to leave a message. Please provide your full name, complete address (including city), and best number for us to return your call. Staff will contact you for an eligibility pre-screening.
What to expect:
A staff member will ask some initial questions to understand your circumstances. If you meet our eligibility criteria, we will review your case. If approved, we will issue a promissory note and work with you to create a manageable budget plan with your landlord or lender, as well as the court and partner agencies. Once we receive all required documents from you, we will pay the landlord, management company, or lender directly.
Applications will not be considered for assistance without ALL documentation.
I Need Utilities Assistance
Am I eligible?
Please keep in mind we have limited funding. Completing the intake process does not guarantee assistance.
Utility Assistance
Please call 609-396-9355 ext. 16 or 609-577-9054 for pre-screening.
What you need to provide:
Identification for each household member and the person named on the utility bill
Current utility shut-off notice
Proof of all household income, such as your most recent pay or benefits stub, for the last 30 days
For SSI, TANF, and GA recipients, Mercer County Board of Social Services emergency assistance approval or denial letter and grant letter from the last 30 days
PSE&G Service Update
PSE&G has temporarily suspended all service disconnections for non-payment. For payment assistance information, visit pseg.com/help. Additionally, PSE&G will be closing their walk-in service centers indefinitely beginning March 18.
Clients can continue to view and pay bills as well as manage payments by logging into their accounts at pseg.com/myaccount or by calling 1-800-436-7734