Each year, Arm In Arm issues a challenge to our caring community to help secure safe housing for 50 low-income neighbors across Mercer County. Thanks to a generous grant from Johnson & Johnson, you can join us to reach our goal of $50,000. With support for rent, security deposits and utility payments, we work with families to keep a roof overhead and make the pathway to longer-term economic stability clear and well defined.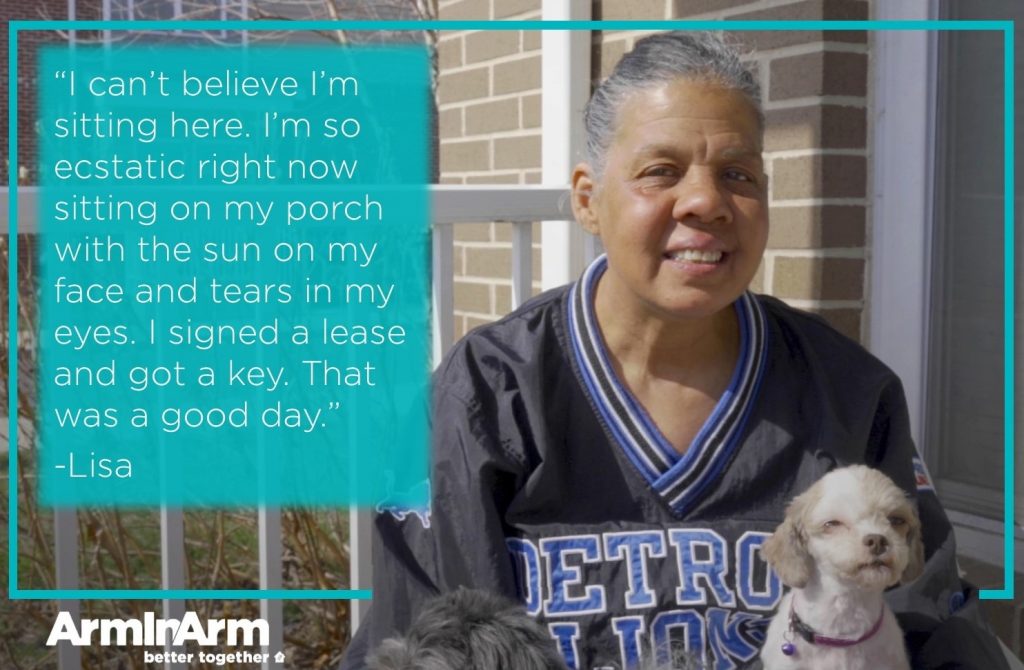 Your donation will help 50 families achieve housing stability this summer by providing:
Donors to the Challenge will be invited to a garden party to celebrate and show our thanks!
Organizations that join the Challenge with a sponsorship of $1,000 or more will be recognized on
Arm In Arm's
social media and website, and promoted in materials for our 50 Family Challenge Garden Party. For more information, contact Calder Burgam at
calderb@arminarm.org
or call
609-396-9355 ext. 35.