Thank you for joining us on February 25th and supporting:
"This Is Home,"
Featuring Pulitzer Prize Winning Author of Evicted, Matthew Desmond and Celebrating those who continued to serve throughout the pandemic
Thank you for your support of Arm In Arm.
 We are truly better together.
Arm In Arm Thanks our Partners:
Platinum
Silver

Schaeder-Batterman Family
Rusty and Emily Szurek
Gordon and Deborah Thomas
Bronze: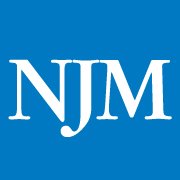 Gary and Karen Patteson
Advocates
Anonymous
Deborah Toppmeyer and Robert Hilkert
Bill Stowe and Karin Trainer
Ron and Sallye Zink
Benefactors
Kristina Baktis
Helen Burke and Rev Allan King
Jo and Jim Butler
Mary Harper and Alfred Cavallo
The Rev. David and The Rev. Catherine Cook Davis
Rev. Joanne and Mr. Paul Epply-Schmidt
Laura and Steve Heil
Paul Knight and Jennifer Guy
Marilyn and Jonathan McCabe
Diane Paulsell
Alison and David Politziner
Sarah Ringer
Louise Senior and Dunbar Birnie
Nick and Lauren Valvanis
Yoga Dance with Kate
Friends
Meg Cox
The Reverends Robert and Molly Dykstra
Lauren and Peter Fasolo
Gary Gartenberg
Linda Gochfeld
Aline and William Haynes
Jonathan and Jane Holmquist
Heather Howard
Ted and Gretchen Jaeckel
Keating and Joe Johnson
Molly Johnson and Rajiv Ragu
Elizabeth and Al Kaemmerlen
Glenn Thomas and Kimberlynn Kleasen
Kathy and Anthony Klockenbrink
Elizabeth and Jamie Koehler
Joe and Teri Lawver
Gareth and Cynthia Funka-Lea
Anne Thomsen Lord and Errol Lord
Sally Maruca
Leah and Brian McDonald
Benjamin and Yasuko Moyer
Anonymous
Areta Pawlynsky and Yaron Inbar
Janet Perkins
Nancy G. Richardson
Victoria Jeanne Ridge
Abigail Rose
Katharine and Helmar Sakenfeld
Elizabeth and Greg Samios
Felicia A. and Warren E. Spitz
The Stahlin Family
Martha Sword
Linda Tanzer
Carol Wehrheim
Warren and Jenna Wilson
Michele Minter Yuan and Jeff Yuan
Kimberly Kyte
Klatzkin and Co.
Donors
John Amick
Stephanie Benjamin
Rachel Cantlay
Julia Denny Clark
Elizabeth Fergusun
Nancy Fox
Donna Hartnett
Shirley Hicks
Karen Kevorkian
Grayson Barber and Peter Meyers
Eric Monberg
Darina Pinaire
Debbie Roberts
Andy and Beth Rothman
Marie Santa
Suki Wasserman
Committee Members
Adrian Colarusso
Victoria Gibbs
Laura Heil
Patrick Kiernan
Shariq Marshall
Andrea Melton
Robert Meola
Alex Parado
Alex Raskin
Deborah Toppmeyer
Maureen Hunt
Chief Development Officer
David R. Fox, PhD.
Executive Director